About us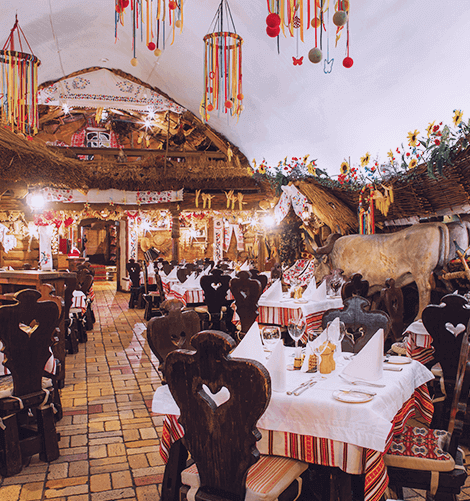 Restaurant "Tsarske Selo", the first Ukrainian restaurant, was opened in 1998. We keep the best traditions of Ukrainian hospitality carefully and create an amazing atmosphere of comfort and warmth. So everyone who visits our restaurant can completely enjoy it.
We are located in the heart of Kyiv – on Lavrskaya Street, a stone's throw from the Pechersk Lavra, in the premises of the former powder cellar of the Pechersk Fortress. Ancient recipes of Ukrainian cuisine and exquisite aromas, floating in the atmosphere of a real royal village, make each of our guests a true gourmet.
Generosity and abundance are our basic rules. We wish you bon appetit and truly royal relaxation!
Restaurant History
In the days of Kyivan Rus, the village of Berestovo with the Kiev princes palace and the monasteries of Pechersky and Nikolsky was on the area. Lavra Sloboda and Nikolskaya Sloboda arose near the monasteries, where mostly monastic subjects lived. At the end of the 17th century, on this place, conducted by Hetman I. Samoilovich, the Pechersk fortress was build.
Three stone arches – Kievskaya, Vasilkovskaya and Moskovskaya – were led to the fortress; access bridges were thrown over ditches. Now, in addition to some buildings of military institutions, the Moscow and Vasilkovskaya arches have been preserved.
In September 1998, in the building where the former powder cellar of the Pechersk Fortress was located, the restaurant was opened, in which true gourmets can taste delicious dishes.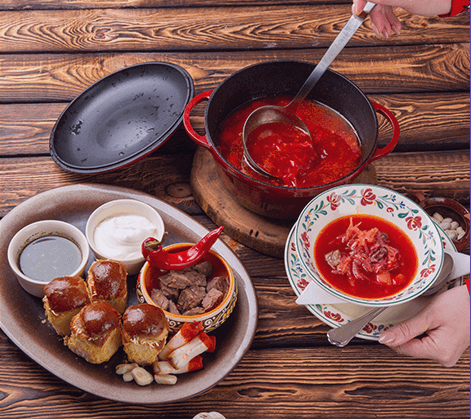 Features of our kitchen
Dishes are prepared according to old recipes, their historical names are preserved. The restaurant recreated the interior of the Ukrainian village of the eighteenth century using real objects of the time.
We suggest you try both traditional favorite Ukrainian drinks  and collectible wines from Europe. In addition to the highest level of service, our staff speaks foreign languages. That's why foreign comfortable stay is ensured here.
It is not surprising that Tsarskoye Selo is one of the favorite restaurants in Kyiv, where guests from all over the world are happy to come.