We meet Maslenitsa in Tsarske Selo!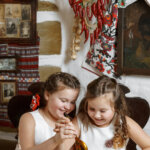 Maslenitsa is one of the oldest holidays of the Slavic peoples. Real fun that has kept its traditions today. This delicious and incredibly satisfying holiday lasts a whole week preceding Lent.
The name of the holiday "Maslenitsa" is associated with the fact that meat products were excluded of the diet for the week before Lent, but dairy products could not be consumed, as well as traditional ingredients for making pancakes: milk, eggs, butter, sour cream. People associate this holiday with delicious baked pancakes and merry festivities. The purpose of such noisy mass events was to wake the spring of sleep and drive winter away.